"Clear some space on your shelf by dropping off your old tech at the Sallal Grange Community Center!"
The Sallal Grange is hosting an Electronics Recycling Event on Saturday, September 30th from 9am to 5pm at the Grange Hall in North Bend at 12912 432nd Ave SE, North Bend, WA.
Open to businesses and individuals from all over Washington.
If you have questions, please email us here: recycle@sallalgrange.org.
We've had to make some changes to our acceptable items list in order to keep the event free. Please make note of the fact that we can't take any TVs, Refrigerators, or AC units anymore.
All cell phones donated during this event will be given to Verizon's Hopeline program which
connects survivors of domestic violence to vital resources and funds organizations nationwide.
http://www.verizonwireless.com/aboutus/hopeline/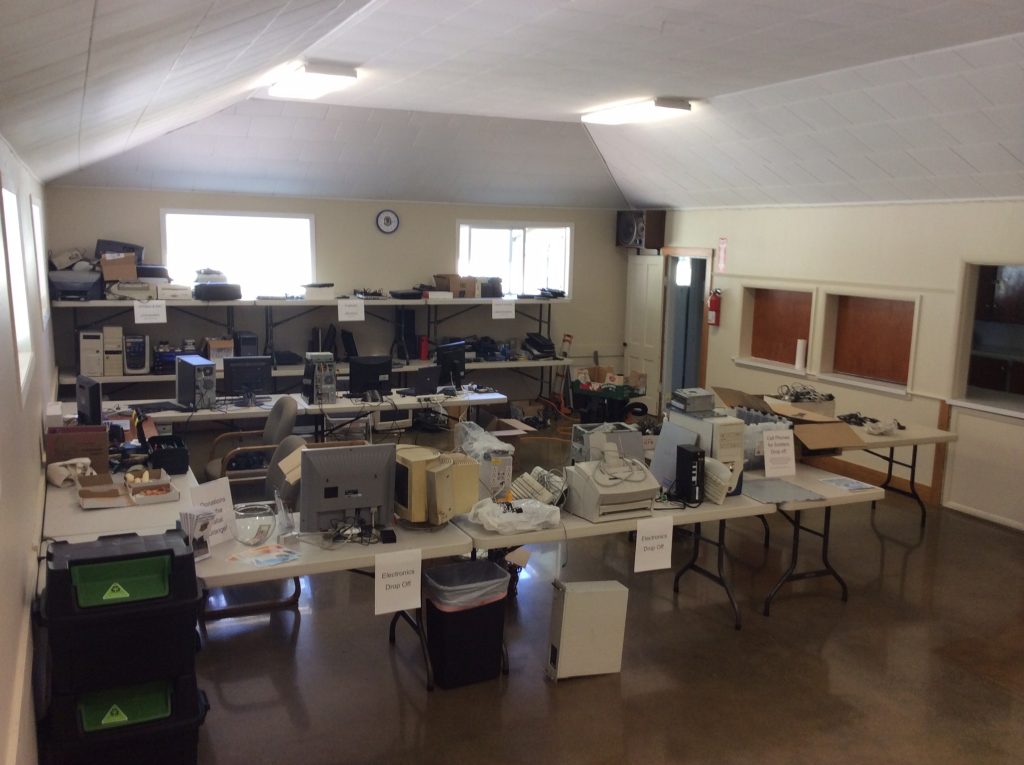 We accept the following items:(Please check back as this list is subject to change.)
NO TV's of any Kind
LCD Monitors Only
Computers (Servers, Desktops, Laptops, & Tablets)
Computer Parts & Accessories
Software & Games
Printers (Laser & Inkjet)
Scanners & Copiers
Power Tools (Handheld Only)
Cell Phones
RC Vehicles
Cameras & Camcorders
Small Appliances
Stereo Equipment
CD, DVD, Blu-ray, Vinyl (Players & Media)
Video Games (Games and Consoles)
Cables/Wires
Musical Instruments
Items We CANNOT Take:
Ink/Toner Cartridges

NO TV's of any Kind

Speakers with wood cases

VHS Cassette Tapes

Light Bulbs

Batteries

Refrigerators

Air Conditioning Units