Spring Cleaning time, and what better way to do it than give your old items new homes? Check out the bargains and rarities available on Saturday, March 10th, from 10am to 3pm. Free admission – free parking – free looks!
This is an INDOOR sale, so rain or shine everyone will be comfortable!
Got something to sell? Send an email to Rummage@SallalGrange.org, to reserve your space.  Hurry – space is limited!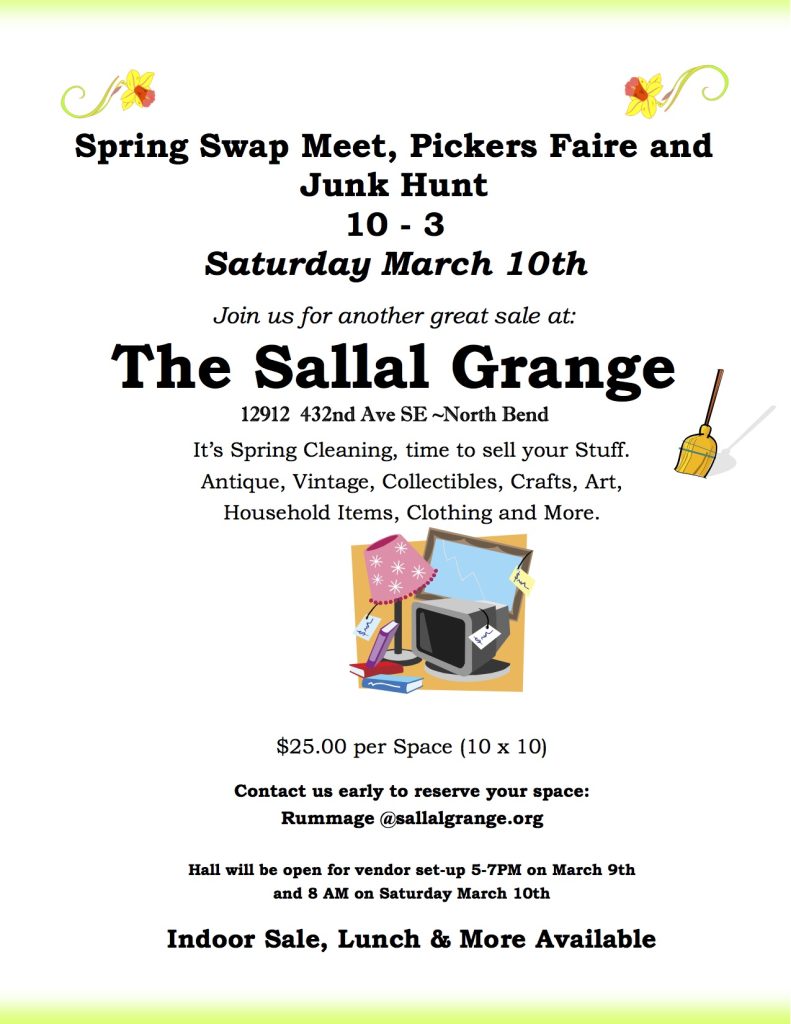 For more information, contact Rummage@SallalGrange.org
See you there!