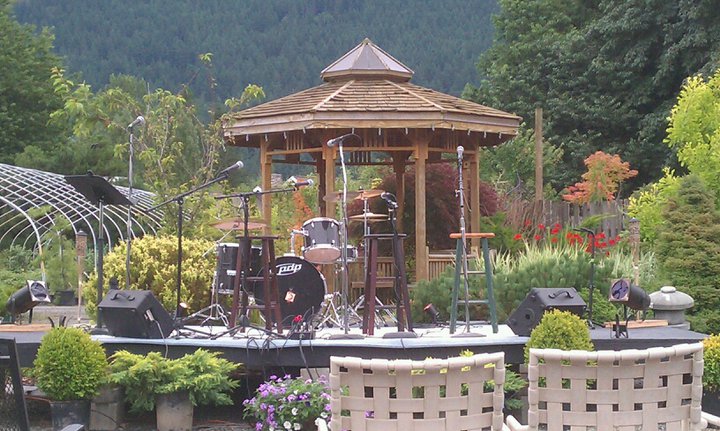 August 5th, Friday night, 6:45pm.
Thanks to the generosity of the beautiful Nursery at Mount Si, we're going on the Range, under the stars.
Come and play, or come and listen to outstanding talent from here to Portland (Oregon, or maybe Maine).Enjoy fantastic music, feast on pizzas, chips, sodas, and more. Dine on delicious home made pies and desserts all while watching the sun set over majestic Mt. Si. To raise funds for the Grange, donations of delicious home-made pies and desserts are welcome! Please drop them off at the Concession Tables.
Parking is tight – carpool if you can, and if you have some non-perishable food for the food bank, we'll make sure it gets there. It's BYOB and BYOC (Bring your own chair. Or blanket. There are some chairs there, but just in case.)
Grangestock is often magical, but it's incomparable in this venue. Showtime is 6:45pm (Musicians are advised to show up early), pizzas and other concessions available around 6:15pm. It might get cold once the sun goes down, so dress accordingly.
Free, but a donation of $5 or $10 will go far to keeping this incredible event continuing. Thank you very much!